YBGR Expands Services within Billings Public Schools
Yellowstone Boys and Girls Ranch is expanding its services within Billings Public Schools. The growth of the program is a result of an increase in mental health needs among students in the school district.
"We are seeing a higher demand for mental health services for our young people," said Terry Bouck, the superintendent of Billings Public Schools. "Working with YBGR helps us to meet the needs of students and their families."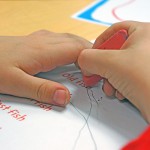 Yellowstone has provided Comprehensive School and Community Treatment services for School District Two since 2014. CSCT teams, which include a master's degree level therapist and bachelor's degree level behavior specialist, provide mental health therapy and behavior interventions to students while they remain in their regular school environments.
YBGR is recruiting four therapists and four behavior specialists to create the additional teams. With these new employees, YBGR will have will have an additional team at Lewis and Clark Middle School, two teams at Medicine Crow Middle School, and one team  at Frameworks, an alternative classroom at the Lincoln Center. Once the four new teams are operating, YBGR will have 12 total teams in Billings Public Schools. YBGR also offers CSCT services in Dillon, Shepherd, Laurel, Lewistown, and Lockwood, as well as Elder Grove and Independent Elementary Schools.
"We are proud to work with schools throughout Montana to meet the mental health needs of youth and families," said Kim Chouinard, the executive director of YBGR's Community Based Services program. "We are excited about expanding our services within School District Two and are honored to continue working with all of our school partners across the state. It is a great program that provides hope for children and families."
Billings Public Schools enrolls more than 16,000 students in pre-kindergarten through 12th grade. The district has 22 elementary schools, five middle schools, three high schools, and a Career Center. School District Two employs about 1,400 full-time equivalent positions.
Yellowstone Boys and Girls Ranch, a nonprofit organization, is trusted locally and nationally as a leader in the field of mental health care for children and their families. Each day, YBGR's employees across the state work with close to 600 youth who struggle with controlling emotions and behaviors. YBGR has impacted more than 10,000 youth and their families since 1957 through Residential Services in Billings, Community Based Services throughout Montana, and the Yellowstone Academy in Billings.