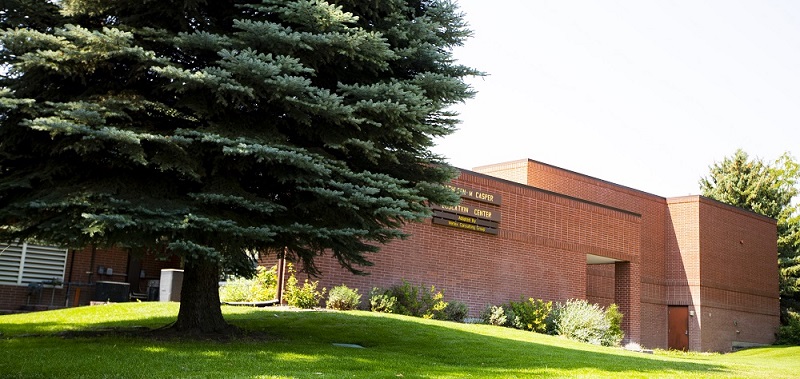 Programs and Admissions
Educational Program Services
Yellowstone Academy offers a dynamic range of academic services to assist children and adolescents, by integrating educational, behavioral, and clinical components into their scholastic experience. YA works in collaboration with school districts to offer Individual Education Plan (IEP) supported placement and credit recovery options for youth to get back on track with their education. YA has occupational therapy and employs a fulltime school counselor and a fulltime school psychologist to assist youth. Students are welcomed by staff who are committed to building relationships and reinforcing the strengths of each student with an individualized treatment approach. YA is a co-educational school that teaches and enforces appropriate boundaries with the opposite sex and same sex peers.
---
Residential Education
Yellowstone Academy provides therapeutic educational programming to Yellowstone Boys and Girls Ranch's residential youth, boys and girls ages 11-18. YA provides a unique educational experience for our residential youth by normalizing their academic schedule while in treatment, offering a full day of classes with both rotation and self-contained special education resource classrooms. YA classrooms are staffed with highly qualified educators that specialize in their areas of expertise. YA strives to keep class sizes low and staff to youth ratio high, by providing each classroom with para educators.
Residential students have a multitude of educational options with a diverse array of curriculum offered. Class offerings include core subjects in Science, Mathematics, English, Social Studies, and daily Physical Education. Electives in fine arts, practical arts, music education, health and business education are offered as well. Unique vocational opportunities are available for students in grades 6th-12th, including small engine repair, metals, horticulture and woodworking. YA also provide virtual and blended learning through GradPoint, which provides youth with expanded electives and advanced courses.
Student progress is tracked both educationally and emotionally on a daily basis and YA frequently communicates summaries to the student's lodge, home school district and guardians to ensure that the highest level of care is being offered.
---
Day Treatment Education
Yellowstone Academy's Day Treatment Program provides education and therapeutic support to K-12th grade students who have a history of emotional and/or behavioral problems, and/or learning disorders, that are in need of a structured treatment environment. Offering strategic treatment focused on controlling anger and impulsive actions, enhancing communication and social skills, and improving problem solving abilities help youth become responsible members of their community.
The day treatment program provides a continuum of care by providing educational services in conjunction with individual and group therapies. Family therapy is provided upon request. Youth have access to Yellowstone Academy's licensed therapists, school counselor and psychologist.
The day treatment program offers a wide array of activities to keep youth engaged in learning and treatment in addition to required credit classes, such as daily Physical Education, a recreational center that offers indoor and outdoor activities, STEM (science, technology, engineering, and math) programming, advanced and expanded electives through GradPoint and vocational technology programming.
Day treatment classrooms each have a certified special education teacher, along with support from behavioral specialists and para educators. YA strives to keep a high staff to youth ratio that aids in youths individualized treatment plans and provides a safe environment to learn and thrive.
Yellowstone Academy's purpose is to provide excellence in education through trusting, positive and supportive relationships. YA monitors and tracks each youth's progress daily and provides summaries to student's home school districts and guardians to ensure the highest level of care is being given.
Admissions
For residential education service please contact Yellowstone Boys and Girls Ranch admissions department at 406-606-4075
For Day Treatment educational services please contact Yellowstone Academy at 406-656-2198 or use the contact system below: