Yellowstone Saved My Life
John's* 11 months at Yellowstone Boys and Girls Ranch were truly a life-changing experience.
"I am very grateful for Yellowstone Boys and Girls Ranch," he said. "I probably wouldn't have been alive if it weren't for it."
The 17-year-old traveled to the 410-acre ranch in Montana from his home in Chicago.
"When I came here, I was a complete mess and had more things to work on than I like to admit," he said. "I had really low self-esteem and a negative perception of who I was as a person."
He and his family hoped staff at YBGR would help him with depression and bipolar disorder.
"One thing I had hidden from everybody for a while was that I also had a problem with drugs," he said. "But that secret lasted only a few months."
Once he opened up about his challenges, John said he began to focus on his treatment. This led to opportunities for him.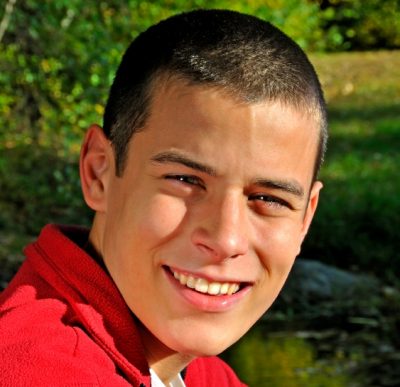 "During the summer, the kids in my lodge and I dedicated our time to bucking and stacking hay," he said. "From this, I learned how labor-intensive farm work is. At the end of the summer, we calculated that we stacked over two tons of hay!"
John's adventures didn't stop there. He participated in hiking, fishing, swimming, and billiards, as well.
"All of this sounds like just fun and games, but there is therapeutic value to everything we do here," he said. "Once I started to become a more social person, I became more physically active, as well. I lost a much-needed 50 pounds from my daily activities, which helped me grow even more confident with myself."
John said he began to imagine what life could be like after YBGR.
"The guidance counselor at YBGR has helped me tremendously with my future," he said. "She helped me prepare for both my first and second ACT test, and also helped me decide which colleges to send my scores and apply to."
Now, back at home in Chicago, John plays the trumpet in his school's band and has joined the ceramics club. He graduates from high school in June and has aspirations to go to college. No matter where he goes next in life, John said he'll keep YBGR with him.
"The real me took a lot of hard work and coaxing to come out of his shell, but my team and I accomplished it," he said.
*Name changed to ensure client's confidentiality