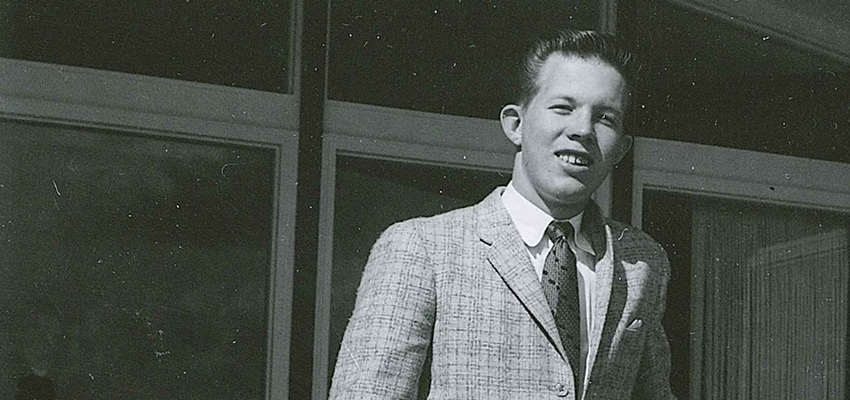 A Great Place to Grow Up
Donald Finch was used to being on his own. His mom was rarely home, working night shifts as a nurse in order to feed her eight children. His dad was an alcoholic. As the second oldest, Donald knew it was up to him to take care of himself and his siblings. But it wasn't long until social services put them in the foster care system.
"I'd stay with one family for a little while and then they'd come and uproot me," he said.
Donald felt stripped from his family. He was craving a home, and that's what he found at Yellowstone.
"I came out here in the fall of '57." He was caught stealing beer, cigars, and money. The judge gave him the choice between Pine Hills Youth Correctional Facility and the Boys Ranch.
"I always liked the idea of a ranch," he said. Donald was the 10th boy to stay at Yellowstone, where he lived for close to six years.
"It was a great place to grow up," he said. "It was like a home. It was a good place to live. It felt like a big family."
But Donald still yearned to connect with his biological family. This made the holidays tough.
"When Christmas rolled around, everyone at the Ranch here got to go home," he said. "I was the only kid here. I had to do the chores, milk the cows, feed the hogs. I resented that because I was the only one here." But his lodge parents made him feel at home and like he was a member of their family.
Donald's days at the Ranch started at 3 or 4 a.m., when he would check the water. He would farm in the corn and wheat fields, garden, irrigate, and work with the horses. He helped build lodges on the ranch, as well. When he was done working, he knew he could go back to the lodge for a home-cooked meal.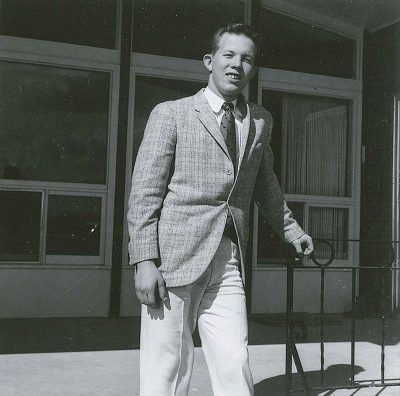 "Mrs. McNeal was a super good cook," he said. "When she baked pies for dessert, you'd get about a quarter slice of pie. She didn't skimp at all when it came time to feed you. She made darn sure you got fed well."
It was those caring relationships with staff that Donald remembers most.
"They were positive role models," he said. "They taught you a lot of values."
And they gave him a family when he couldn't be with his own.
"It was a great place," he said. "It helped me grow up and gave me a lot of good direction in life. The Boys Ranch was the best thing that ever happened in my life."