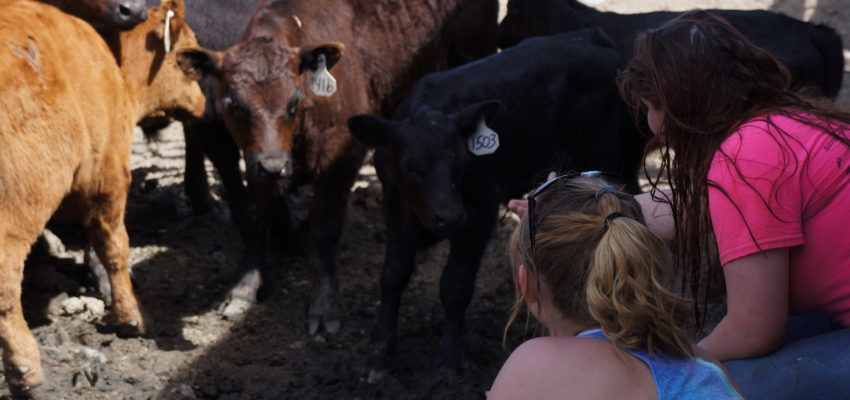 The Ranch Teaches Kids How to Work a Branding
(Billings, Mont.) May 22, 2017 – Kids from Billings' Yellowstone Boys and Girls Ranch took to the dirt and manure on Friday afternoon, learning how to brand cattle like true Montanans. The Ranch's kids come from around the state and across the nation. Some have never seen a feedlot or cattle operation, but the Ranch's Farm Director, Gary Adams, showed them how it's done. Mike Chavers, YBGR's CEO, as well as residential staff, also jumped in on the action.
"These kids got to face their fears, find their confidence and learn new skills today. I really enjoyed seeing the kids work together and jumping in there with them," said Chavers.
Close to 15 kids partook in this year's branding. Inside the fences, they traded turns, learning teamwork on how to grab the calves' hooves and flanks for a solid heave to the ground.  In total, over 50 calves were vaccinated and branded.
"Last year, the girls were running circles around the boys," said Jeff Seeley, program manager for a residential lodge.
This year, many of the girls jumped right in, while others were shy to the sport. Adams, impressed with all of the kids' motivation and hard work, applauded them for their efforts and praised them for a job well done.
As the kids dumped a cooler of cold water on each other, Adams said, "I'll take this work crew anytime."