Clubs Display Cars for Youth
The Yellowstone Boys and Girls Ranch will be a little brighter, a little louder, and a lot busier on April 10. The Muscle Car Club of Billings and Magic City Street Cars will be displaying about 20 cars and one tow truck for the youth who live on campus.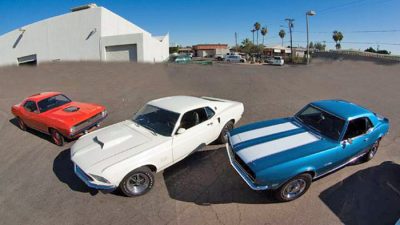 "We enjoy any opportunity to share our cars with young people," said Rick Boyce, the vice president of the Muscle Car Club of Billings and president of Magic City Street Cars. "We have a great time visiting with them, too."
The clubs aren't only showing off their wheels. Some members feel a direct connection with YBGR's kids due to their childhood experiences, and they'll be offering their advice.
"This is an opportunity to help our youth grow and learn about possibilities," said Gillette Vaira, the director of public relations at YBGR. "We're thankful that these groups want to share their time and their beautiful cars."
Yellowstone Boys and Girls Ranch, a nonprofit organization, is trusted locally and nationally as a leader in the field of mental health care for children and their families. YBGR has impacted more than 10,000 youth and their families since 1957 through Residential Services in Billings, Community Based Services throughout Montana, and the Yellowstone Academy in Billings.