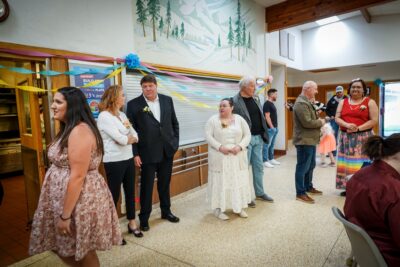 YBGR's first annual Spring Social was held Friday, May 13th, at the Nutter Dining Hall. Kids in the residential treatment program miss a number of milestones in their young lives while getting needed treatment. The Spring Social was an opportunity for them to get dressed up, have a nice meal, practice social graces, and enjoy a new experience.
Community volunteers and staff worked to decorate the dining hall. Donors from the community helped to provide attire for those youth that needed something nice to wear. Staff and Foundation members served as wait staff, delivering plated meals, refilling glasses, and bussing dishes. One of the Lodge Program Managers commented,
'I have never seen so many smiling faces all at the same time and place since I have been here"
Thank you to our generous donors who ensured the kids could have a special meal and also had appropriate clothing to wear and to all the volunteers who helped put on the event.
It meant so much to the kids!