At Yellowstone Boys and Girls Ranch, we are committed to providing children the high quality care they deserve. YBGR offers a unique combination of therapeutic services to make sure struggling youth receive the help they need to be successful when they return home.
---
Clinical Services
Yellowstone Boys and Girls Ranch is recognized locally and nationally as a leader in mental health for children and their families. YBGR has a team of psychiatrists, mid-level providers, a clinical psychologist, licensed and master degree level therapists, licensed addiction counselors, recreation therapists, and constant nursing coverage. Each child that is admitted to YBGR receives therapeutic services from highly trained and qualified therapists. These services include weekly individual, family, and specialized group therapies.
---
Animal-Assisted Activities
Yellowstone Boys and Girls Ranch offers a variety of animal-assisted activities for its youth.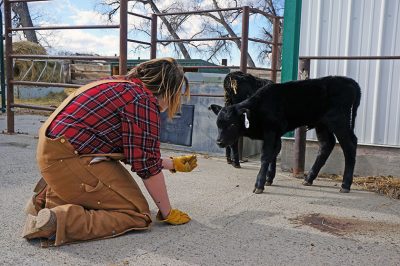 The horsemanship program offers recreational riding opportunities to emotionally troubled youth. The Ranch's equine specialist educates youth on basic horsemanship, care, and safety, regardless of prior equestrian experience. Youth also have the opportunity to learn about rodeo events, including barrel racing and pole bending. Finally, youth are given the opportunity to sign up for paid work crews, in which they can experience a working equine and cattle ranch.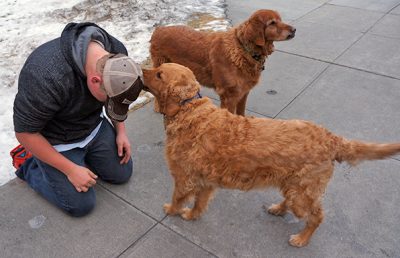 The recreation department and the therapists utilize Yellowstone's therapy dogs to build trust and communication skills with young people. The animals tend to normalize residential care, which helps youth learn and grow.
The Ranch's golden retrievers, Jake and Emmy Lou, are certified pet therapy animals through the Delta Society.
---
Substance Abuse Program
Youth entering treatment at Yellowstone Boys and Girls Ranch are assessed for substance abuse. YBGR has an on-site licensed addiction counselor available for all youth determined to be at risk of or engaged in substance abuse. Youth that reflect a substance use disorder diagnosis are placed in substance abuse programming, which consists of any combination of individual, group, and family counseling. The sessions may consist of harm reduction, motivational enhancement, and cognitive therapy, as well as participation in on-campus support groups for alcohol and drug awareness.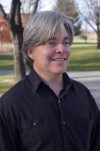 Walter Shore, the chemical dependency counselor at Yellowstone, coordinates the chemical dependency evaluation, treatment, and continuing care of youth. Shore, who has been licensed since 1995, said, "Substance abuse is an illness just like mental health. Many children grow to abuse substances as part of their dysfunctional coping behavior."
Shore provides prevention and early intervention counseling for at-risk youth with no personal history of substance use, but who have been exposed to substance abuse by family or within their social circles. Counseling focuses on harmful side effects and consequences of substance abuse, family and social pressures to use, establishing self-confidence in order to make positive choices, and educational discussion on varying substances of abuse. Counseling at this level is beneficial for youth in building self-esteem and coping skills necessary for reintegration into their home environments. Clinical staff then work with family and referral sources to identify support services within the youth's home community that the youth and their family can access.