Billings Hit Band Plays for YBGR in Summer Concert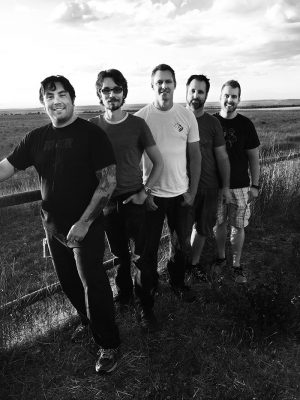 The Montana native, hit band, Repeat Offenders, will play at the Josephine Crossing Summer Concert on Tuesday, July 12 from 5 to 8:30 p.m. The event supports Yellowstone Boys and Girls Ranch.
The band's bass player, Steve Shelton, was diagnosed with ADHD as a child and struggled with social and behavioral obstacles. He said he feels this event is a fitting way to support kids with similar challenges.
"Anything anybody can do to help kids out, I think, is very, very cool," Shelton said.
The Josephine Crossing subdivision, developed by McCall Homes, is hosting the concert series for the seventh year. McCall Homes Marketing Director Kelly Smith works and lives in the community.
"I'm a neighbor myself," Smith said. "I can pack up my red wagon with camp chairs and a picnic blanket, and we can go and have great entertainment, really, in our backyard."
The concert will raise cash and check donations, which will support YBGR's treatment programs. YBGR also accepts donations at www.ybgr.org/donate/.
"We are thrilled to partner with the Billings community and the Repeat Offenders to support our kids," said Morgan Tuss, the public relations intern at YBGR.
Yellowstone Boys and Girls Ranch, a nonprofit organization, is trusted locally and nationally as a leader in the field of mental health care for children and their families. YBGR has impacted more than 10,000 youth and their families since 1957 through Residential Services in Billings, Community Based Services throughout Montana, and the Yellowstone Academy in Billings.
Listen to YBGR Public Relations Intern Morgan Tuss and Kelly Smith with McCall Homes speak with the Breakfast Flakes about the event!
Listen to YBGR Director of Public Relations Gillette Vaira interview with Livin' Large Larry about the event!